Contact Qualimach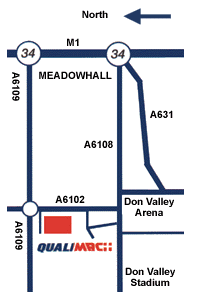 Qualimach are close to a number of major city attractions including Meadowhall, Shefield Arena and Don Valley stadium.
We are ideally situated around 5 minutes drive from the M1. If you need further information, please contact us:
Qualimach Limited
Hawke Street
Brightside
Sheffield S9 2SU
Telephone: 0114 2495400
email: info@qualimach.co.uk
Alternatively complete our contact form.