Qualimach Specialities - Guillotine Shears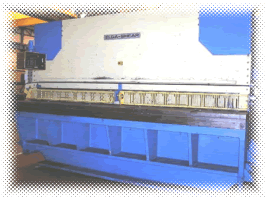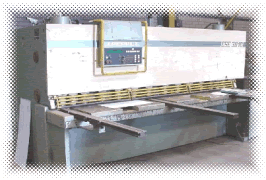 Search our current Guillotine Shears Stock
Qualimach Ltd have the largest stock of used power operated, metal cutting guillotine shears in the UK. With over 60 machines available we can cover most requirements, ranging from 1.5 mm thick mild steel capacity to 25mm thickness. Length of cut from 1 metre to 6 metres. Mechanical and Hydraulic operation machines, production guillotines, as well as small treadle operated machines can be viewed, at our 30000 sq ft showroom, all cutting tests welcome.
Currently in stock are used machines manufactured by EDWARDS PEARSON, CINCINNATI, ADIRA, SAFAN, MORGAN RUSHWORTH, AMADA PROMECAM, LVD, HACO, KINGSLAND, PULLMAX, PRATT, SMT, PEARSON, EDWARDS, DURMA, GUIFIL. Most are offered with programmable, power operated back gauges, some with manual rack and pinion back gauges.
All guillotines are run and checked prior to despatch, blades turned, refurbished or replaced, where necessary. Advice given on suitable machines, for stainless steel, aluminium, special metals.
Search our current Guillotine Shears Stock